Virú-Peru Bridge Construction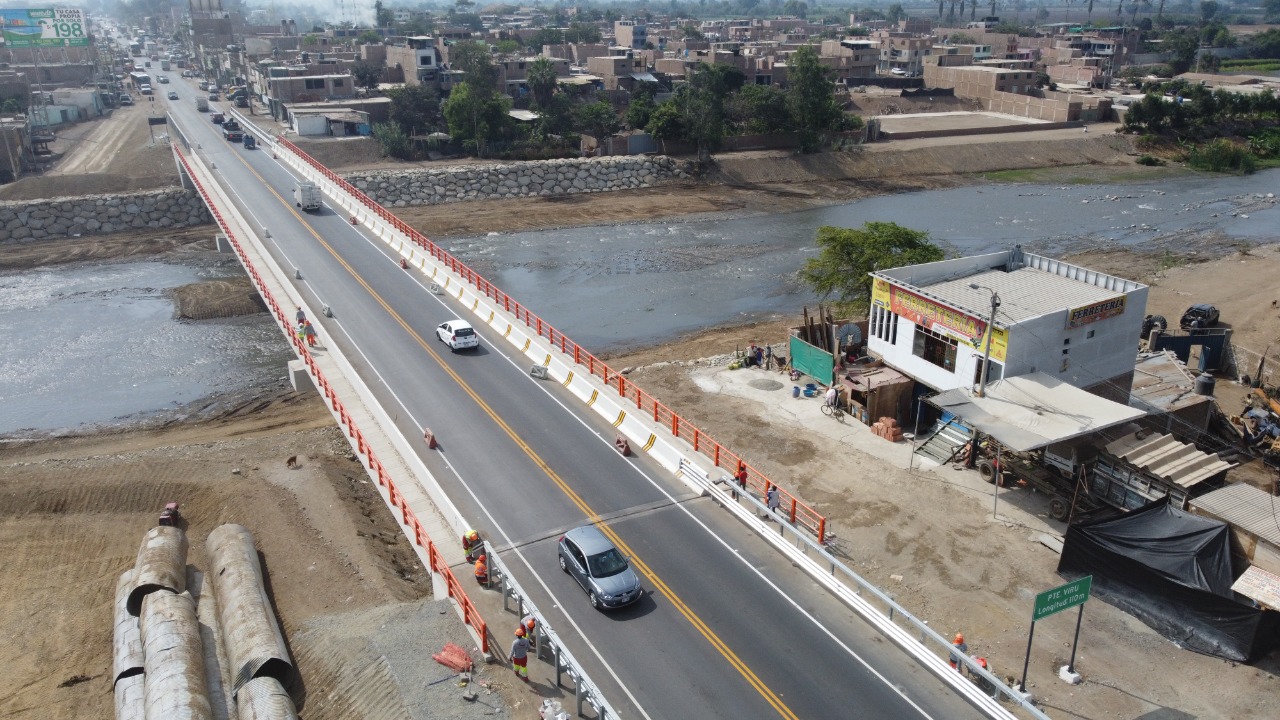 This project is located at Km 520+200 of the North Pan-American Highway, in the province of Viru, La Libertad department, Peru and is 110 m long. Its infrastructure consists of reinforced concrete abutments and two central pillars on deep foundations with pre-barred piles. 
The Virú bridge is essential for the agro-industrial development of northern Peru, since all the products that are transported from the capital must pass through this structure.
Decolmation of PIura River – Peru
The work carried out had a length of 21.58 km and is located in the section lll, which goes from the Cordillera Sector to the Independence Bridge, in the Districts of Catacaos and Cura Mori, Province of Piura.
The population benefited by the decolmatation is 32,000 inhabitants and belongs to the district of Catacaos, Cura, Tallan and La Arena.
Within the work was included the setting out and topographical control. The volume of the river was 4'497.778,39 m3 and 114.692,04 m3 of sandy material was removed.