Rumichaca-Pasto Highway Project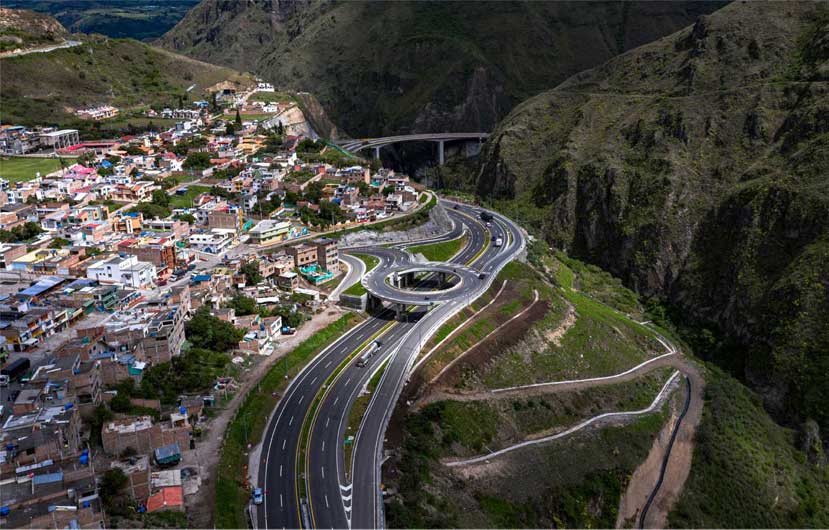 Work in progress
A work that converts the existing road infrastructure into one of the highest technical and service specifications for a dual carriageway, thus improving communications and commerce throughout the southwest of Colombia, between the cities of Cali, Popayán, Pasto, the border with Ecuador and its northern cities.
The route of the new route includes local populations, among them Rumichaca and Ipiales until it ends in Pasto. It has a typical section of four lanes, including the berms, service area, in a length of 82 km, where it has been considered the location of two toll stations.
It includes the construction of several important structures to save large ravines in the western cordillera of the country on its journey, considered the highest dimensions of southern Colombia.
Outstanding works in development:
Viaducts:
Boquerón
High Board
Macal
Future
Sapuyes
El Pedregal traffic circle
Guáitara
La Magdalena
Intersection km 8+500.
Eastern Parallel FloridaBlanca-Bucaramanga Highway Construction
Work done
Improvement through the construction, property management, social and environmental extension of the parallel
Construction of a track, in asphalt concrete wearing course on a roadway, each of two lanes of 3. 50 m wide
Construction of the bridges over the Rio Frio and Quebrada de Zapamanga
Construction of concrete walls in the Colegio Panamericano sector, Molinos Altos.